Arrival to the apartments
Access to the apartments from Vrchlabí (Trutnov) is from the main street (road 297), in front of the chimney of the former paper mill, it is necessary to turn left up the hill and keep going straight. Then you need to take the second left turn downwards and continue straight again until you reach the house.
Parking is provided directly in front of the house, where there is one parking space for each apartment.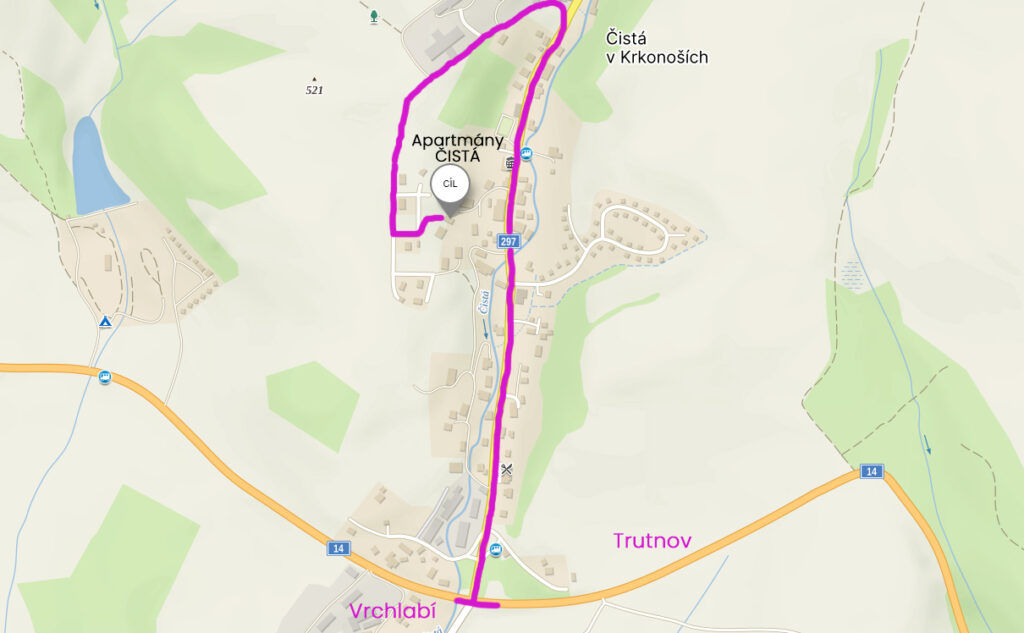 The keys will be stored in a safe deposit box located at the entrance to the apartment. You will receive the unlock code by e-mail on the day of arrival.
Follow us so you don't miss any event, advantageous stay packages. Or events organized by KRNAP and neighboring municipalities.